Nagpur has never failed to astonish tourists with its magnificence and richness! Nagpur is India's third-largest city, located in Maharashtra's central region. It is also renowned as Maharashtra's winter capital, attracting the majority of visitors in the second half of the year.
Plan your vacation to Nagpur between October and March. The weather is quite good, with temperatures dropping to 10 degrees Celsius. Winters in Nagpur are often moderate and pleasant, making it one of the best seasons to enjoy the city's beautiful sights.
Visit the major tourist sites in Nagpur to enjoy the magnificent Nagpur grandeur and beautiful environment sights of Nagpur scenery. It is an integral piece of Maharashtra's Vidarbha region, with a rich Maratha heritage at its heart. In and around Nagpur, you'll be able to see a fantastic blend of rural and urban culture and lifestyle. Plan a fun family trip here and enjoy the lesser-known sights in the Nagpur region. Here's a list of must visit places in Nagpur, Maharashtra: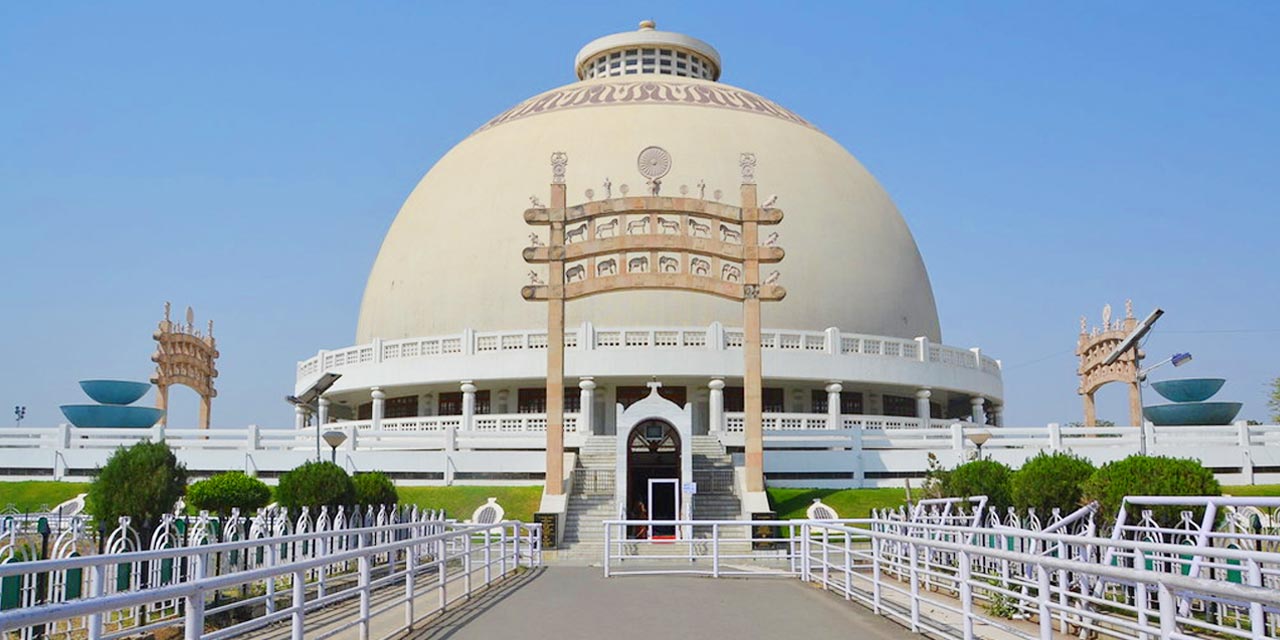 The stupa, also called Dhamma Chakra, is a magnificent architectural structure that can hold more than 5,000 people. The Deekshabhoomi, a Buddhist holy monument, is one of India's most well-known Buddhist pilgrimage centres. The Deekshabhoomi, a significant tourist destination, was created where Dr. Babasaheb Ambedkar, the father of the Indian constitution, and his 60,000 supporters converted to Buddhism on October 14, 1956.
Every year, countless Buddhist devotees visit this site, with the number increasing dramatically on Mass Conversion Ceremony Day, also known as Dhamma Chakra Parivartan Din. Deekshabhoomi is Asia's largest stupa, and it attracts Buddhists from all over the world.
The phrases' Deeksha' and 'Bhoomi' were combined to form the word 'Deekshabhoomi.' This signifies that Deekshabhoomi is the place where Buddhists are ordained. Such a large-scale conversion in one location was unprecedented in human history. Ram Dham is a lovely landscape located only two kilometres from Deekshabhoomi.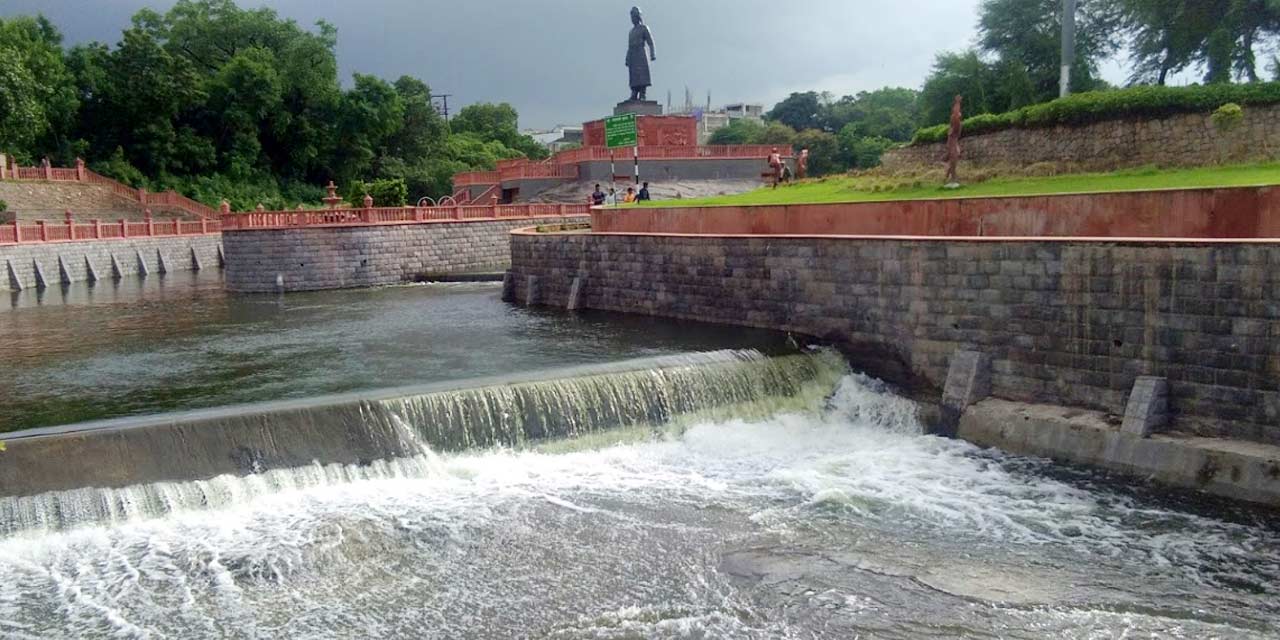 Ambazari Lake is among Nagpur's 11 lakes and is one of the largest. This lake is the primary water supply for government officials and other influential individuals. In addition, the Nag River originates in this lake.
The garden next to Ambazari Lake, one of the major tourist attractions of Nagpur, has been transformed into a more memorable destination to visit, with a musical fountain, amusement activities, and several electric rides. Ambazari Lake also has boating facilities and a specially planned walking route. These amenities make Ambazari Lake a must-see destination, and it has thus become a popular tourist destination throughout the holiday season.
The water from Ambazari Lake is distributed through clay pipes constructed in 1870 under the reign of Bhosle. It was built to provide water to the entire city of Nagpur. It was given the name Ambazari because mango trees flank it.
Tourists can enjoy boating, games, and rides and visit several pubs and restaurants, one of which is the Dwelling bar and Restaurants. The garden, which spans 25 acres and is next to the lake, is the icing on the cake. If you are a nature enthusiast, you will not want to miss the abundance of flora and fauna found here.
The Japanese rose garden, which gets its name from the area's design and arrangement, is the ideal spot to relax in tranquillity amid the bustle of the city. Here, roses and other flowers are grown similar to the way Japanese people grow theirs, hence the name.
The picturesque magnificence of the garden will leave you speechless, and it is the ideal location for taking beautiful photographs while admiring the city's natural beauty. The garden is located along the civil lines, a few kilometres outside of Nagpur city. It is pollution-free, allowing you to appreciate the serenity and love of nature in a more natural setting.
There are numerous hotels and other notable locations in the neighbourhood, making it simple to locate a place to stay. The garden is a great spot to go for a morning jog or an evening stroll to relax your mind and body.
It is a man-made garden with an exquisite layout and arrangement of flowers and plants. The flowers and trails have been meticulously organised to provide the park's visitors with a beautiful experience.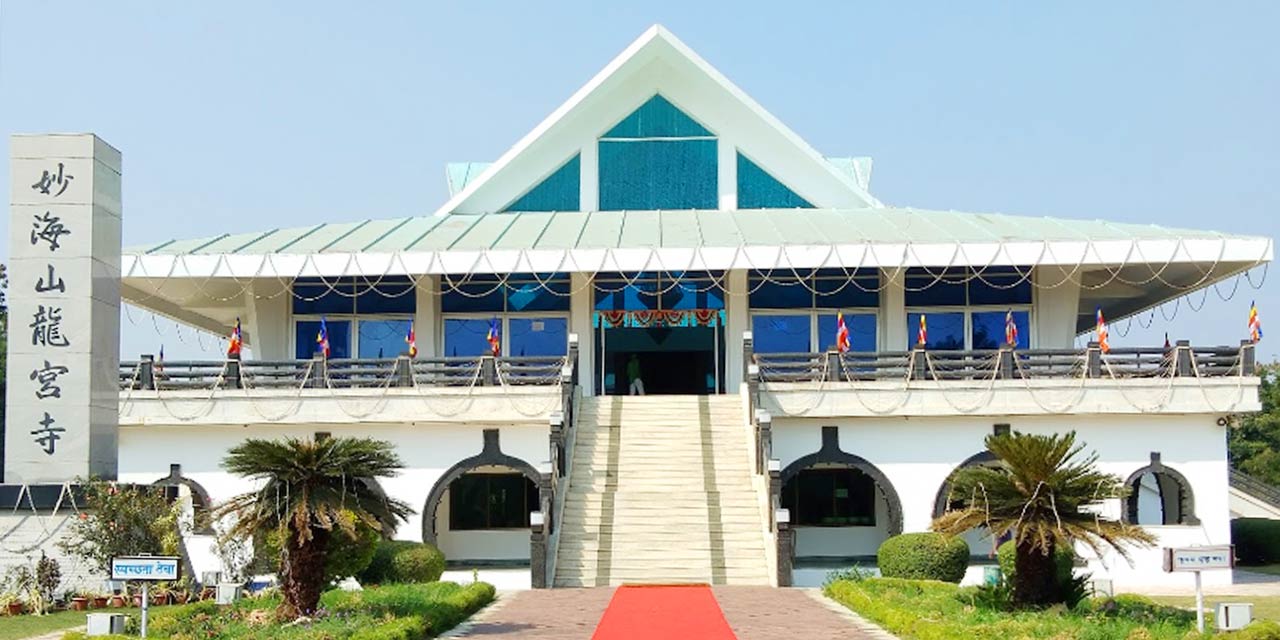 The Dragon Palace, one of India's most famous Buddhist temples, is a popular Buddhist religious tourist destination in Nagpur. It has remarkable architecture and is located in Kamptee, a municipal council in the city. It is seen as a symbol of Indo-Japanese friendship.
Kamptee is around 20 kilometres from Nagpur's city centre, and everyone visiting Nagpur should make a point of visiting this temple because of its beauty. The Dragon Palace, also known as the 'Lotus Temple,' is surrounded by lush green lawns and a planted garden with vibrantly coloured flowers, making the location even more lovely.
Mother Noriko Ogawa Society constructed the temple, which holds a single idol of Lord Buddha believed to have been fashioned from a single sheet of sandalwood. Visit the place during the meditation hours if possible. Hundreds of devotees would assemble in the shrine solely to meditate. Though hundreds of people are in the temple at this time, there is a magnificent silence that transports you to another world.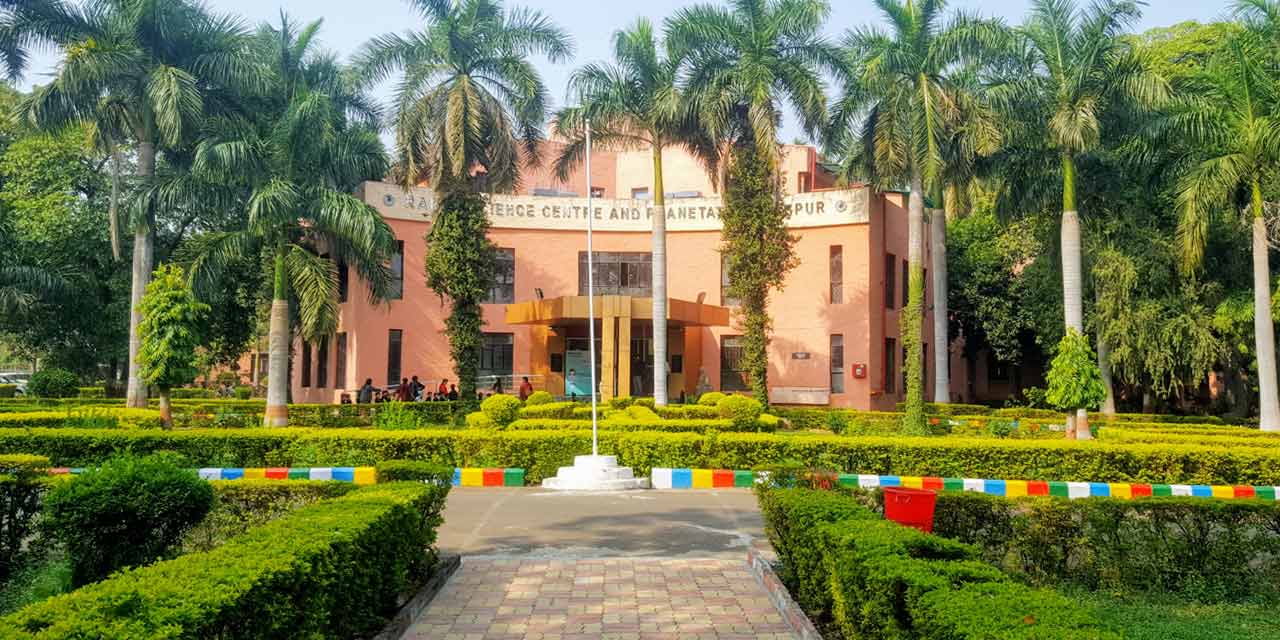 The Raman Science Centre and Planetarium Complex is an interactive science centre that hosts science exhibitions and fosters scientific attitudes and the expansion of science and technology in many industries and people's livelihoods. It is a popular tourist destination in Nagpur, attracting visitors from all over the world.
It is named after the Nobel Prize-winning physician- Chandrasekhar Venkata Raman. It's a place where kids can play, and grown-ups can learn something new while brushing up their scientific expertise. Every day, four planetarium shows and four 3-D shows are held here.
There is a prehistoric animal park where light and sound shows are held three days a week (Wednesday, Friday, and Sunday) after sunset.
There is a Telecommunications and Information gallery that takes you on a journey through the evolution of ICT, starting with cave paintings and ending with the modern world of the internet. In addition, there is a gallery that takes you on tour through the history of scientific inventions, from quinine to mobile phones.
A fun scientific display is also available, including exhibits such as a virtual book, floor piano, plasma globe, and more. The centre now has three interactive galleries, including a 133-seat planetarium, an ancient animal park, and various other activities. In addition, it gives out the Green Finger Award in partnership with the local NGO Hirwai to raise awareness among school-aged children.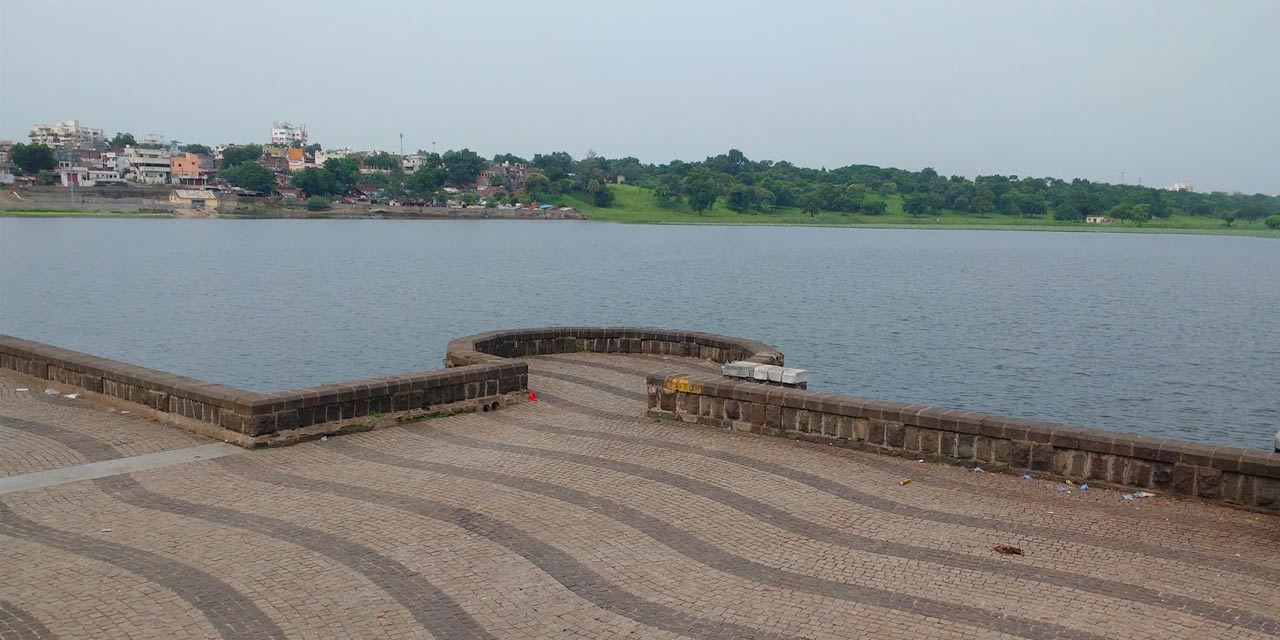 Futala Lake is one of the eleven lovely and scenic lakes in Nagpur. It is also recognized as the Telankhedi Lake, and it's located on Nagpur's western outskirts, some 6 kilometres from the city centre.
Futala Lake, a 200-year-old lake with a surface area of 60 acres, was established by Raja Bhosle. It's the perfect place for you and your spouse to get away from the hustle and bustle of city life. Even a simple walk along the path might be enthralling while watching the sunset. Evenings at Futala Lake with your loved one become even more memorable with the addition of three fountains.
On all sides, guard walls form the lake's perimeter, which is surrounded by a newly created walkway with granite stone pavements. Decorative lanterns, seats, and garden bays add an element of exquisiteness along the path.
Two 15-foot-high coloured fountains and one 100-foot-high fountain are other prominent tourist attractions in the area. Not only that but on the lake's southern shore is an immersion ghat, where visitors can take a dip in the lagoon's icy waters.
In the area, there are also several vendors selling mouth-watering local foods. Places along the lake's shores are also worth seeing, and many people visit these hotels for dinner after enjoying time with family and friends. You can also enjoy some corn while riding in a tonga (horse carriage). A romantic evening at one of the lakefront restaurants serves as an ideal date night for most couples.
Lata Mangeshkar has enchanted music lovers for decades with her magical voice. Lata Mangeshkar's melodic tunes have received a lot of praise from fans in India and beyond. Visit the Lata Mangeshkar Musical Garden in Surya Nagar, Nagpur, to become a part of Maharashtra's socio-cultural landscape.
The lawns are lush and green, and the garden is well-kept. The musical fountain, which swirls to classical music beats, is the main attraction. The location, an amphitheatre with a massive spread-out, can accommodate 2,500 people. The performers have filled this space with melodic rhythms, peaceful sounds, and music for several years.
Surya Nagar, 7.5 kilometres east of Nagpur, is home to the Lata Mangeshkar Musical Garden. It is a popular vacation site created under the leadership of Jaiprakash Gupta, a trustee of NIT.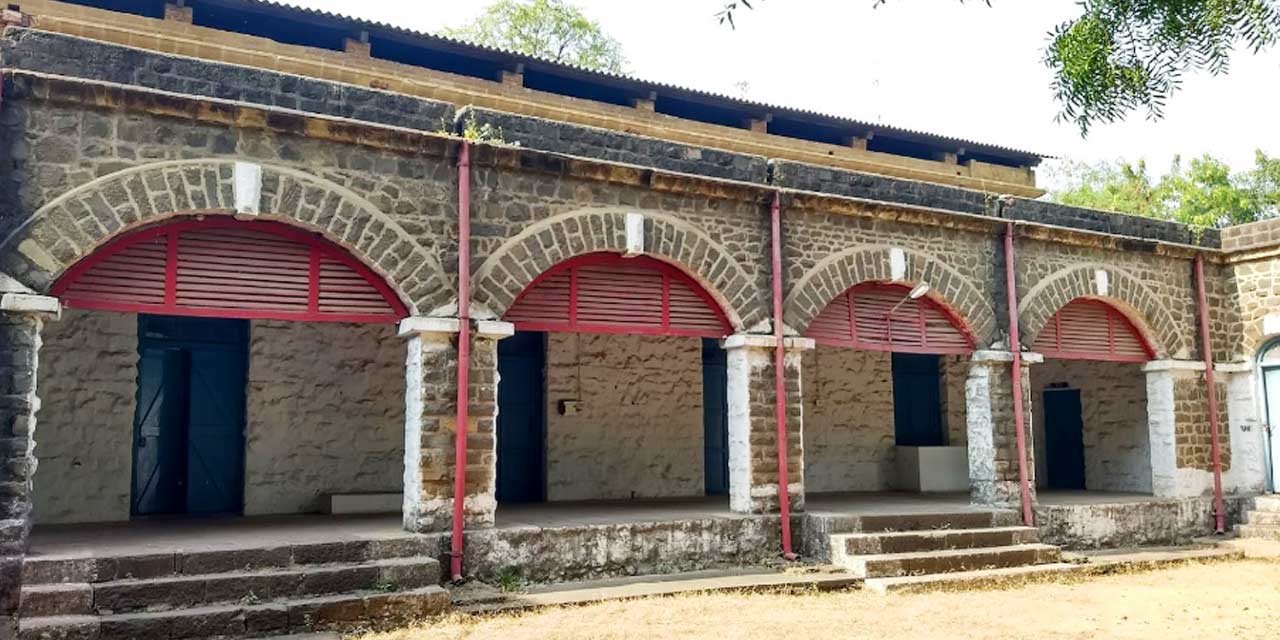 This fort is one of Nagpur's most popular attractions and an excellent place to visit. The fort is perched on a hill, and it was here that the Battle of Sitabuldi took place in 1817. In the year 1702, Raja Bhakth Buland Sahin constructed the fort. It was the Third Anglo-Maratha War battleground between the kings of Nagpur and the British.
#Trivia: It is one of Maharashtra's oldest forts.
You will find a chamber where Mahatma Gandhi was imprisoned in the fort's showpiece. In addition, there is a military memorial honouring soldiers who died in the conflict. It is presently only open to the public on national holidays such as Independence Day and Republic Day. Weapons and ammunition used by historical kings and emperors can also be examined here. There are also exclusive items from the Indian Army on display.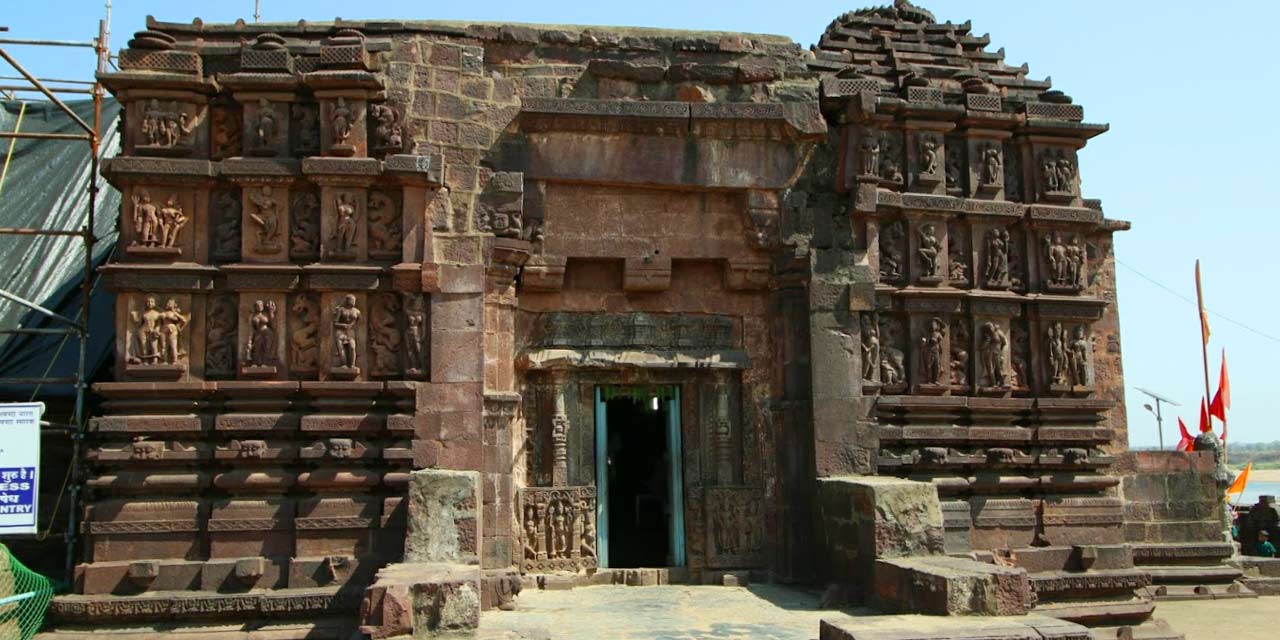 Markanda is a well-known tourist destination in Nagpur. It is situated on the banks of the Vainganga River. Markanda Mahadev Temple, commonly known as Markanda, is an ancient Shiva temple in Chamorshi, Maharashtra. It is located near Nagpur. The temple complex covers many acres of land and has multiple decaying temples.
The temple complex is commonly referred to as Mini Khajuraho because of its ancient structure and similarities. In Markanda town, there are approximately 24 temples that draw large numbers of tourists all year. The city of Markanda should be on your bucket list, especially if you enjoy mythology, traditions, art museums, and storytelling.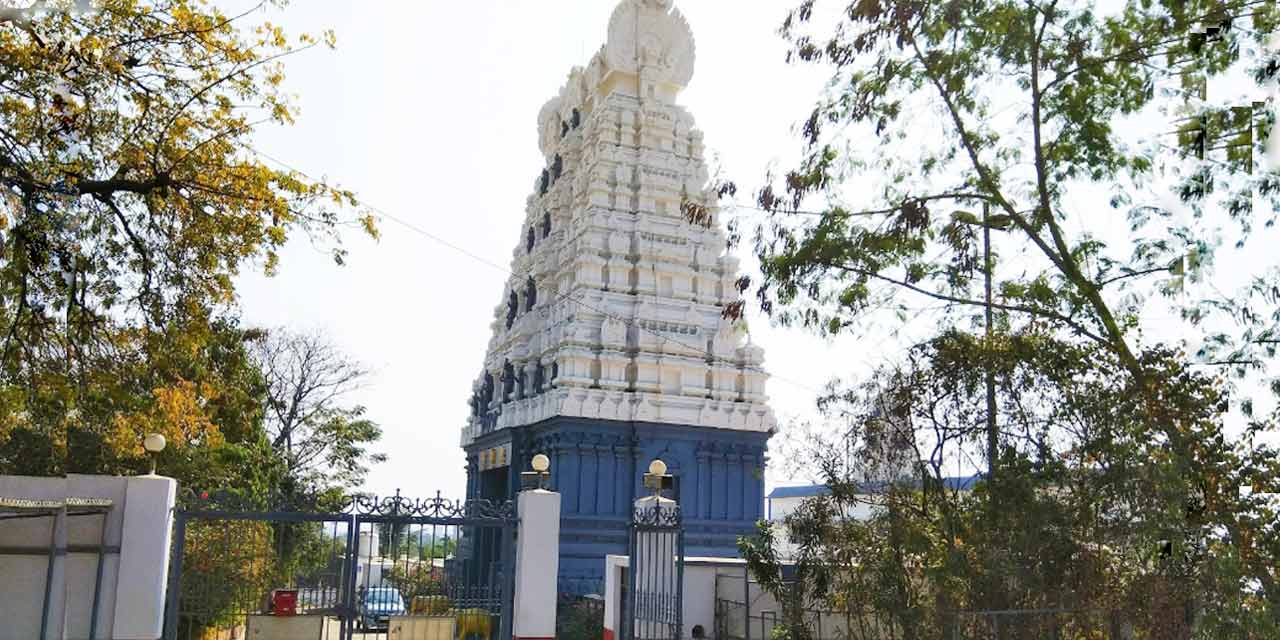 Balaji Temple, a notable spiritual tourist destination in Nagpur, is a pilgrimage site dedicated to Lord Balaji and is nestled atop the magnificent Seminary Hills. The Balaji Temple in Nagpur is a historical temple with a beautiful setting attracting tourists during their vacations. According to Hindu mythology, it is looked for by Motibagh Sri Skandan Samaj. This is because it holds the idols of Lord Balaji and Lord Kartikeya, the commander of Hindu God's arm.
It is one of the city's most well-known cultural centres, hosting spiritual and cultural events that draw visitors far and wide. The Balaji Temple is an architectural marvel that features a stunning blend of Southern and Northern styles of architecture and is a visual pleasure.
The main entrance is a Rajagopuram, an imposing structure prevalent in temples in South India designed as per the South Indian style of architecture. The well-ventilated halls are reminiscent of temples in North India. Archanas and abhishekams are done every day at this temple, the only Vishnu-Shiva temple in Maharashtra.
The Rajagopuram gives the temple an aura of elegance. But, according to sages and seers, it also boosts the piety and devotion of those who enter it. There is also a library, priests' quarters, and a communal hall within the temple's grounds. The community hall is available for religious ceremonies on a rental basis.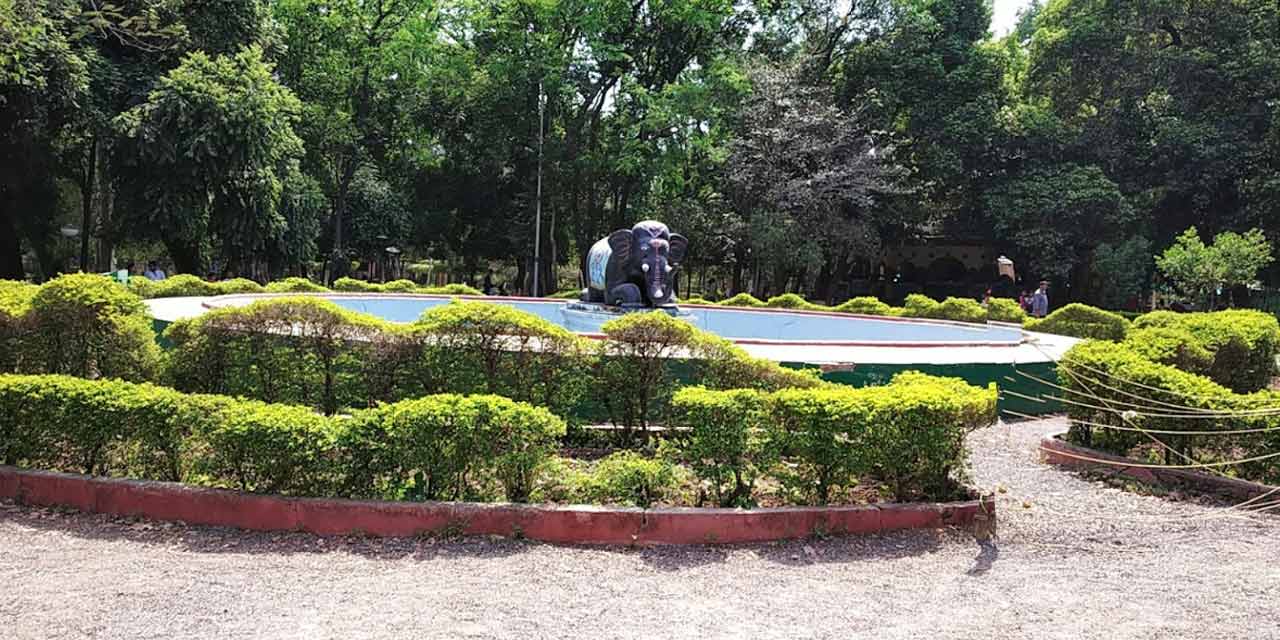 The Bhonsle Dynasty established this park several years ago and was further refurbished and redesigned into a botanical garden. A magnificent assortment of shrubs, ornamental plants, and exotic herbs adds to the enjoyment of visiting this location. In addition, it is now home to a variety of birds and animals that rest in their natural habitat and draw visitors daily.
#Trivia: As per legend, some of the species seen here are unique to this location only.
As a result, a one-day picnic here is a great way to enjoy the beauty of this garden and a respite for all nature lovers.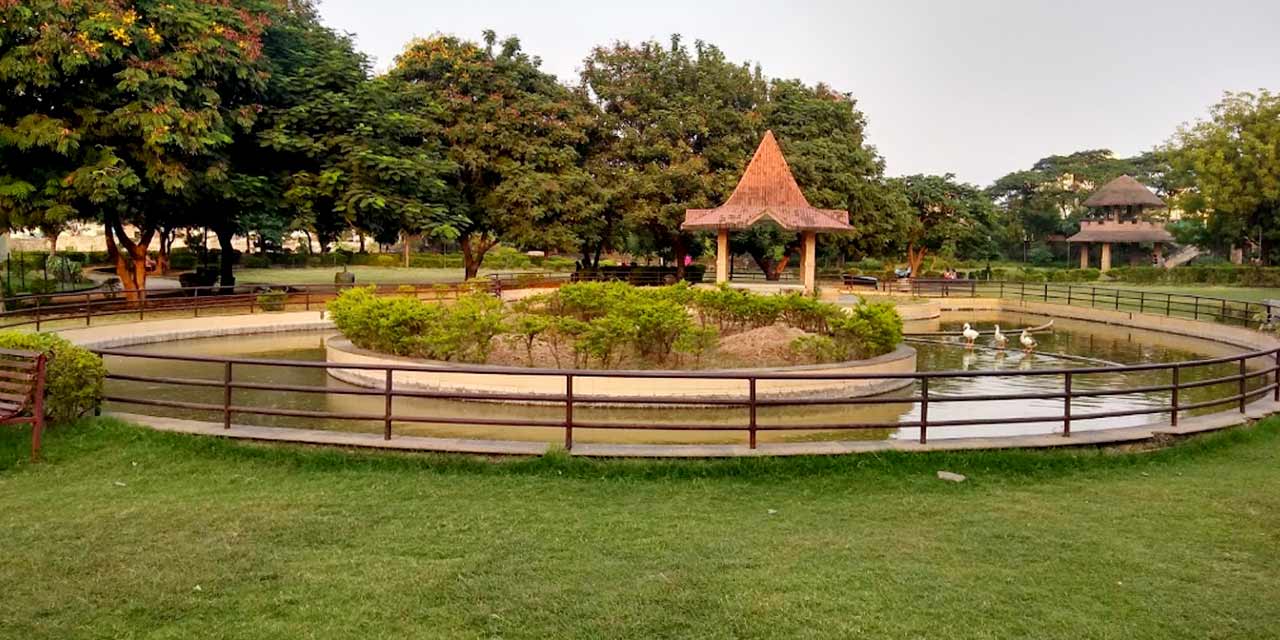 Lake and garden - doesn't that sound like the perfect scene for a romantic night? This garden, located on the banks of Sakkardara Lake, might be an excellent place for you and your partner to spend some quality time.
Lake Garden is noted for its sparkling beauty and lovely gardens, making it the ideal place to escape the city's clamour and commotion to relax and unwind. It is most famous for the breathtaking sunrise and sunset you can enjoy from here.
It is also well-known among locals and tourists as a popular picnic spot. After that, you can go out to the lake and go boating. It is a beautiful urban garden and an excellent location for a family picnic in Nagpur.
This site's well-kept gardens and captivating beauty make it one of Nagpur's most exciting tourist attractions. Walk hand in hand through this lush green paradise with your sweetheart, or relax on the banks and whisper sweet nothings to each other. Aside from that, the stunning sunrise and sunset views are guaranteed to captivate you.
13

. Gorewada Lake

The lake is situated in Nagpur's northwest corner. One of the best destinations to visit in Nagpur with your family is Gorewada Lake. Gorewada Lake and the dam nearby are full-day picnic destinations. It is the primary water source for Nagpur; hence it is pretty important.

The area is surrounded by the beautiful scenery of lush green and dense trees, plants, and shrubs. The lake also attracts birdwatchers and nature enthusiasts as many birds come to this lake to quench their thirst. Imagine spending quality time with your friends and family in these beautiful settings.

You can also enjoy the lake by taking a boat ride. Gorewada Lake is not well-known because only a handful of people know its existence. So, if you're searching for a less busy spot to visit, this is the place to go.
14

. Waki Woods

This is the spot for you if you enjoy being in nature's lap amidst a beautiful landscape. Waki Woods, located roughly 30 kilometres from Nagpur, is a sight to behold. Aside from a captivating natural scenery for a picnic day out, the lush greens provide many activities.

As these 'woods' have fully furnished tents with amenities such as power and phones, life in these 'woods' is a beautiful blend of contemporary and nature. It is a well-known camping hotspot.

You can enjoy boating, archery, a trekking trip, or let your inner wildlife photographer loose at Waki's bird sanctuary. You may enjoy the stunning sunset while eating street food with your family. You can also go out at night to enjoy the wonders of nature by visiting surrounding locations. At the Waki Woods Dhaba, don't miss to pamper your taste buds with some lip-smacking treats.

Do you want to go for a nice hike up the hill? Why put it off any longer? Put on your hiking shoes and work up a sweat. Seminary Hill is one of Nagpur's most popular tourist attractions and is named after the St. Charles Seminary, located on the hill's peak.

Trekking up through the dark, wooded, and lush green escapades is well worth it until you reach the top and see the spectacular view of the city. Bal Udyan, which contains a play area and a toy railway, is an excellent place for your kids to have fun. You can also go to Lourd Mata Church or stroll around the Satpura Botanical Garden.

Finally, various restaurants in and around the Seminary Hill region satisfy your hunger. Peace seekers, nature lovers, and photographers are frequent visitors to the hill. Several temples, including the famed Hanuman Temple, are also located on the mountaintop.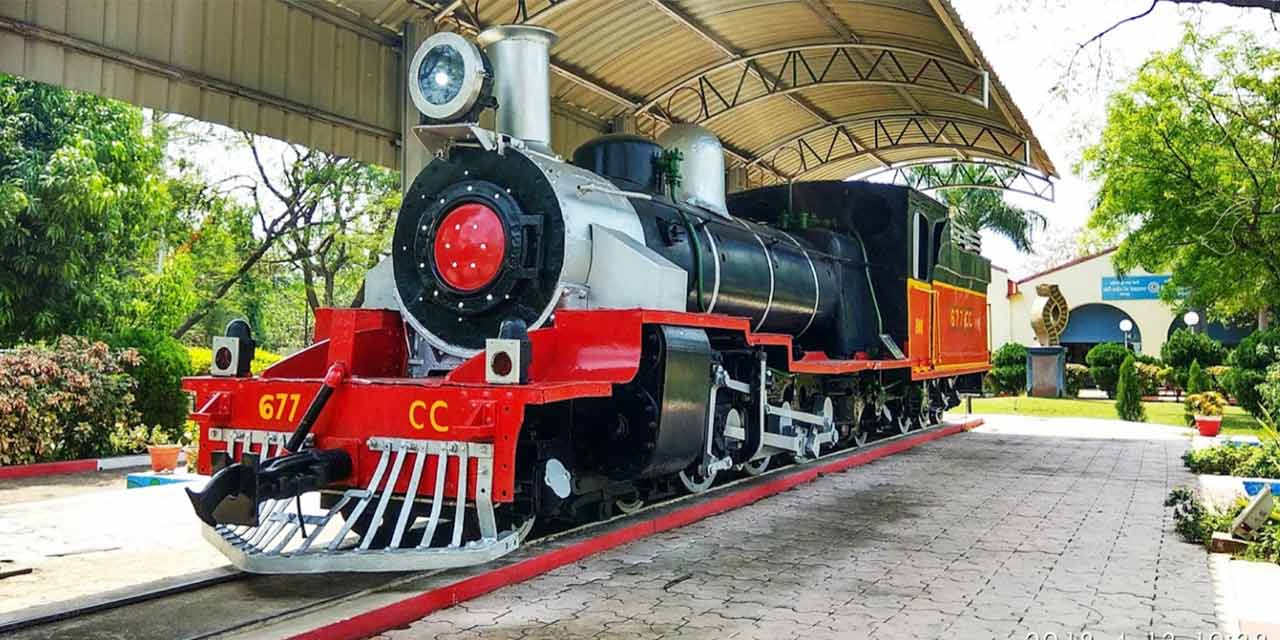 This museum, India's only narrow gauge museum, is well worth a visit while you're in Nagpur. It is ideal for anyone who is fascinated by trains. In addition, you may learn a thing or two about narrow-gauge rail systems from the past at this historical museum.
The Bagnall steam engine, NG steam crane, CC class steam engine, NG saloon, antique coaches, and wagons are among the heritage rolling stock on display at this museum, built and opened by Nitish Kumar in 2002. Models, pictures, and artefacts used by many departments are also on display at the museum. In addition, you can enjoy checking out a variety of Indian Railway logos here.
Do you want to get to the good part? Kids and adults can enjoy the museum's many entertaining activities, such as toy railways and an amusement park. It also features a lovely planted lawn with swings and slides for kids. In addition, there is a revolving train restaurant where you can have fantastic food with your family to add to the experience. Also, don't forget to bring your camera with you to this museum so you may take some lovely pictures.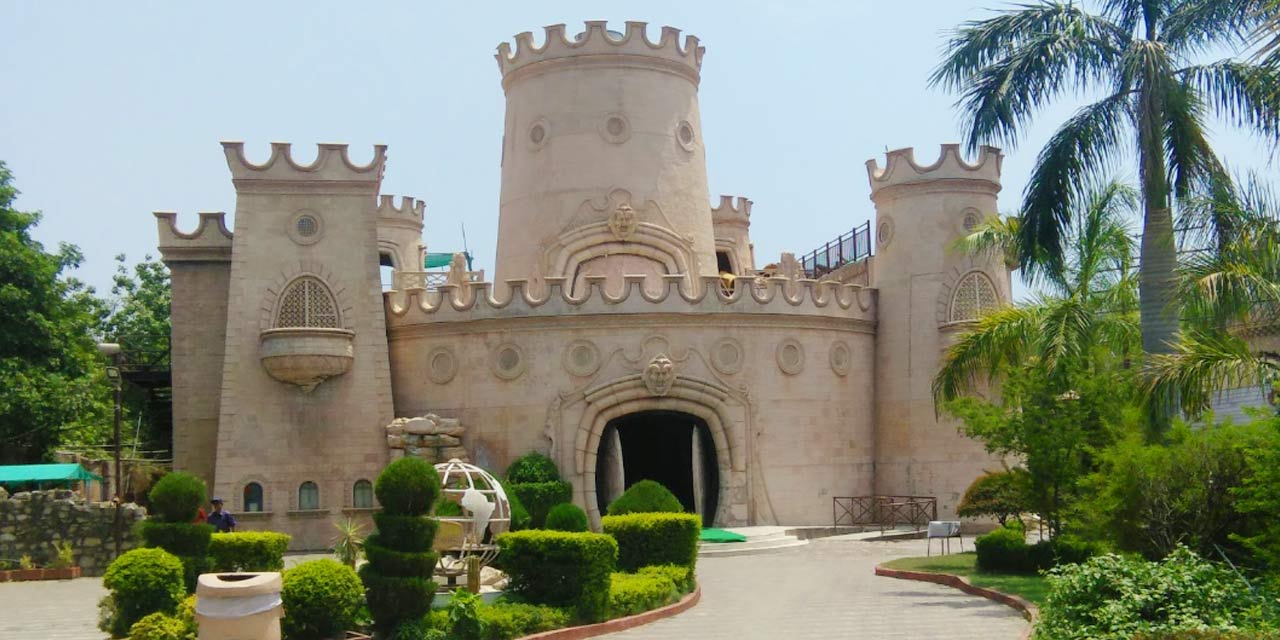 Looking for a way to beat the heat while still getting your blood pumping? Go straight to Krazy Castle Aqua Park, one of Nagpur's best entertainment and water parks. This park will never let you down with its variety of exciting rides and slides.
The Zoom Tower, which includes the Float slide and a three-laned mat slide, is accessible via the Castle Tower at the entryway. Fish Pool is a children's pool where toddlers can enjoy their party. It depicts a variety of sea creatures, piquing children's interests and motivating them to discover new skills.
Then you may witness kids joyously splashing in the pool or gliding down miniature slides at Liliput's Land, which is a pool-cum-wading area. Carousel, Caterpillar, Cartoon Train, Sun N Moon Ride, Rocking Helicopter, Bungee Jumping, Ocean Bumper Boat, and Pit Bikes are just a few of the fantastic land rides available to youngsters.
While the kids have the time of their lives, you can relax in Lazy River while sipping your favourite beverage from the park's cafe. The most popular slides among adults are the Splash Tower, Tornado Slide, and Pendulum Tower.
In addition, the Wave Pool at this park provides a beach-like sensation, while the Rapid Falls simulates a natural cascade. Finally, dig into the numerous varieties of foods from the Great Banyan food court to satisfy your hunger cravings. This park is ideal for a fun-filled day, especially during Nagpur's sweltering summer days.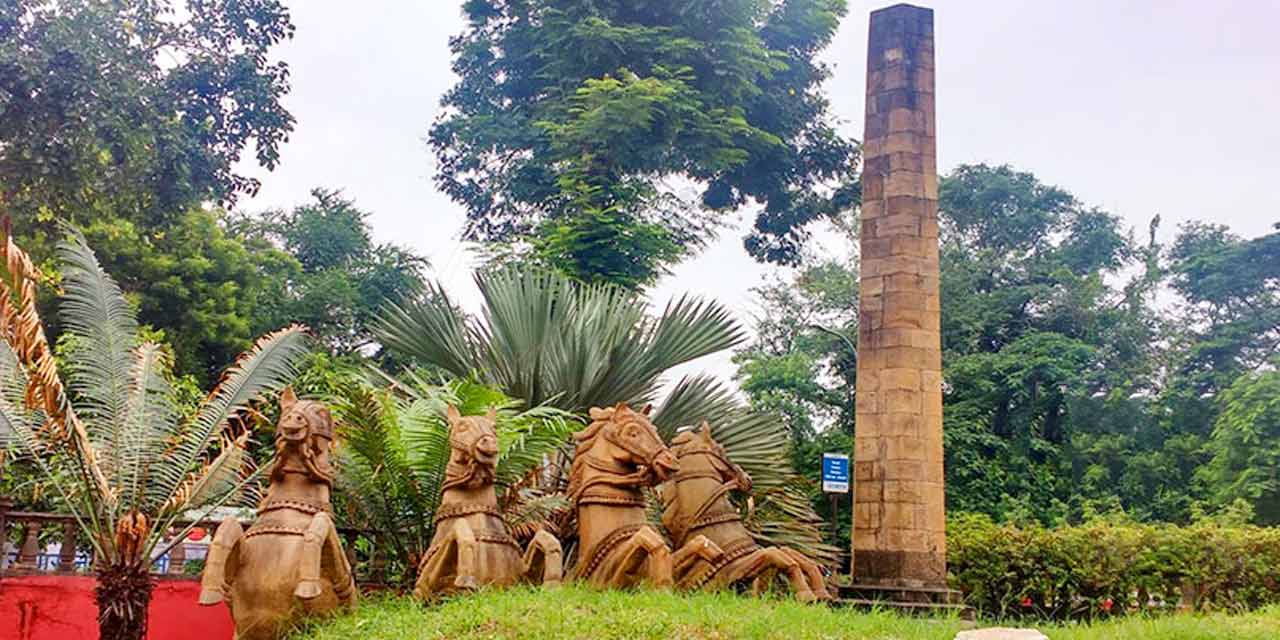 Now that you've had your fill of fun let's take the time to admire the city's historical landmark, the Zero Mile Marker. It was built for the Great Trigonometrical Survey of India by the British. The stone is India's geographic centre and consists of a sandstone pillar and four sandstone horses.
The British used this pillar as the reference point for measuring the distances between all of India's major towns. Those distances are engraved on the pillar even now. To represent the 0-mile milestone, the memorial comprises a pillar and a little stone. Throughout the year, several people visit this lovely landmark.
If you enjoy historical sites, you should visit this monument.
19

. Sachee art gallery

Sachee art gallery is frequently described as one of Nagpur's top art galleries, and it is where art aficionados will spend several hours of their day. Along with the city's established cultural tradition, the gallery is famous for the diversity and skill it exhibits. It's an excellent example of a gallery that celebrates modern art's diversity in terms of styles, mediums, subjects, and expertise, making it accessible to the general public.

In addition, it serves as a venue for artists to display their work and draws anybody interested in art and craft to create something of their own. The club also hosts a variety of performances, events, talks, and group activities that are available to the public.
20

. Sri Poddareshwar Ram Mandir

The Sri Poddareshwar Ram Mandir is a Hindu temple devoted to Lord Shiva and Lord Ram that attracts devotees from all over the country. It is said that anyone who visits this location gets a sense of peace, if nothing else.

Sri Poddareshwar Ram Mandir was erected in 1923 by Late Sri Jamnadhar Poddar, a descendant of Rajasthan's legendary Poddar family. The idols of Lord Ram, Lakshman, Hanuman, and Mata Sita are there in the Ram mandir. Hundreds of devotees visit each day to worship the statues in the Ram Parivar posture.

The Mandir also features a large Dharamsala directly in front of it, where many tourists rest and eat. Because of its proximity to the Nagpur railway station, it is conveniently accessible and a wonderful place to stay on a budget. Moreover, the Dharamsala is near some of the most prominent marketplaces of Nagpur. The temple comprises sandstone and marble and has an impressive architecture.

A Shobha yatra is held every year on Ram Navami, attracting thousands of people.
Other prominent places to visit in Nagpur
21

. Amba Khori

Remember that scene in your favourite movie in which the hero and heroine are dancing by a waterfall to a love song? A trip to Amba Khori, around 80 kilometres south of Nagpur, will bring those scenes back to life.

It is adjacent to the banks of the River Pench and is nothing short of a fascinating foreign location. It is surrounded by rich flora, a tranquil setting, and breathtaking beauty that draws many picnickers all year. The majestic waterfall at Amba Khori is a sight to behold during peak monsoon. The gushing waters and the misty white layers keep you mesmerised all through your visit.

Imagine yourself sipping hot tea with your loved one while appreciating the breathtaking beauty of the waterfall. It is one of the top tourist attractions of Nagpur. The captivating Totladoh Lake Dam is a sight to behold, as it mimics the crying eyes of Kalidasa's famed heroine, Shakuntala.
22

. Vidarbha Cricket Association Stadium

Nagpur's Vidarbha Cricket Association Stadium was built in 2008. It is one of Maharashtra's most prominent cricket fields, replacing the former Vidarbha Cricket Association Ground as the city's famous venue. The newly-built stadium is spread over 33 acres and has a seating capacity of 45,000.

It is positioned along the Hyderabad-Nagpur route and provides world-class player training facilities. It is undoubtedly one of the best stadiums in the country when it comes to infrastructure and services. It is a prominent tourist destination, too, as it attracts visitors even when no matches occur.

The East and West are open-air stands with two tiers and four stands. The President's Room, Commercial Box, Board Rooms, Security Central, and Secretary's Box are all located in the three-tiered North Stand. The gym, media room, and players' lounge are located on the three decks of the South stand. It is the home stadium for the Dileep Trophy and Ranji Trophy teams from Central Zone and Vidarbha, respectively.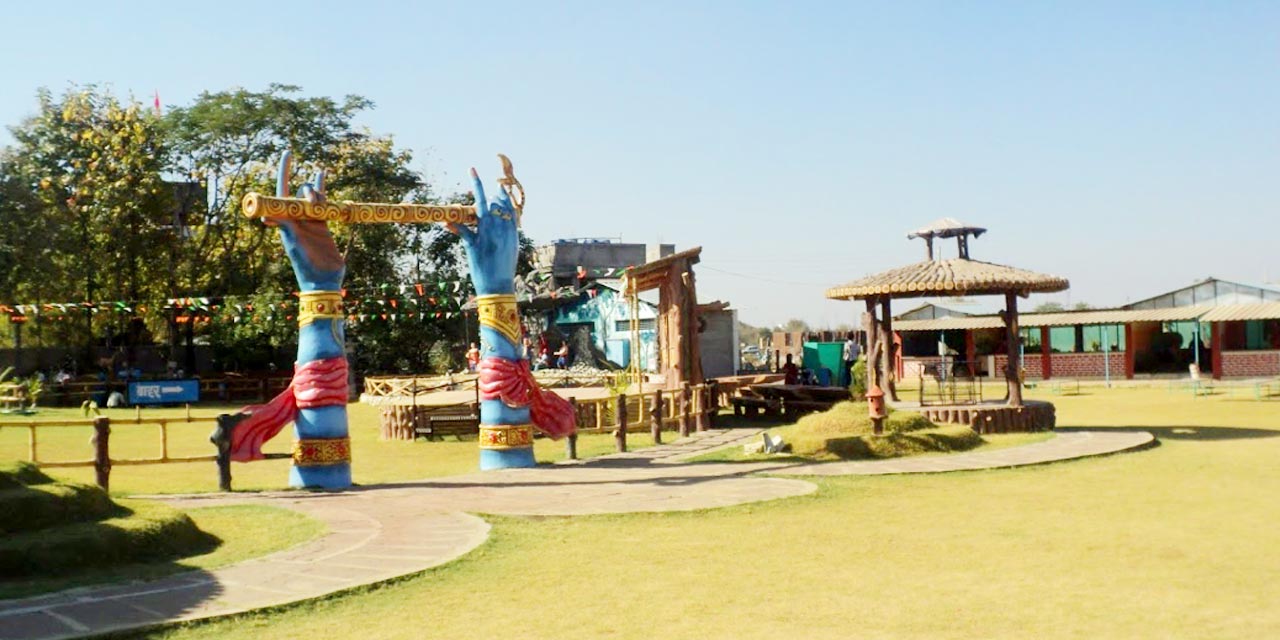 When you get to Nagpur, you must first visit Ramdham.
Ramdham, India's largest cultural tourism park, is located near the Nagpur-Jabalpur highway. The Ramayana is brilliantly presented here, with some modern additions. This contemporary Ramayana is indeed a visual treat.
#Trivia: The colossal OM, listed in the Limca Book of Records, is the best structure of Ramdham.
As a result, Ramdham is unquestionably one of Nagpur's most popular tourist destinations. The Shivling made of ice and replicas of famous Indian temples like Vaishnodevi Temple and Ashtavinayak Temple are other wonders. Tourists can also purchase mementoes, such as models of Ganpati, Rama, and other Gods.
Nagpur's Jama Mosque is the city's largest mosque. Like most other Masjids, it has a dome in the middle and is encircled on all sides by four minarets. It's made up of elaborate motifs and delicate embellishments. In addition to the Masjid, there is a garden where people can relax and meditate. This area also contributes to the overall aesthetic appeal of the building.
---
Nagpur is a year-round tourist destination with affluent tourism attractions. Not only is the Nagpur orange famous, but the entire Vidarbha region is well-known for a variety of reasons. It is home to several notable landmarks contributing to the city's importance. In addition, many Maharashtra wildlife sanctuaries, such as Tadoba and Umred Karhandla, are accessible from the city.
The Balaji Temple, Mahalaxmi Devasthan, Maa Umiya Dham Temple, Dragon Palace Temple, and BAPS Swaminarayan Temple are some of the most popular religious spots of Nagpur.
It is an all-encompassing tourist destination with beautiful forests, temples, and excellent short excursion areas. If you have the urge to travel to the centre of India, Nagpur warmly welcomes you with all its pride. So pack your bags and enjoy a beautiful vacation in Nagpur, Maharashtra, today.